Welcome to CHAOS
Chapel Hill Astronomical and Observational Society
We cater to all levels of astronomy fans, so if you're only a beginner, that's all right–read on
Upcoming events
Event
Date
Details
Monthly Club Meeting via Zoom
Tuesday,
August 9
7 pm
Our speaker will be Tony Rice. Tony is a JPL/NASA ambassador and a CHAOS member. He will give us an update on the James Webb Space Telescope AND share some theories about why the Earth's rotation, which has been slowing for millennia, recently began speeding up.
Zoom link HERE.
Observing at Washington Duke Inn, Durham, NC
Every Saturday night until September
9:00-10:30
(weather permitting)
Contact Jayme Hanzak if you are able to attend.
Staunton River State Park
Public Skywatching
Saturday,
August 27
9:00-11:00 pm
More information here.
Little River Regional Park
Public Skywatching
with Morehead Planetarium & Science Center
Friday, October 28
Stay tuned for more information.
Staunton River Star Party
October 24-30
Stay tuned for more information.
Are you a teacher? Scout Leader? We offer skywatch sessions, free of charge, for any educational purpose. We can't use telescopes, as multiple people would be touching it. As an…
Do you want to buy a telescope, but don't know where to start? You might consider using a binocular first, to become acquainted with the night sky. You can see…
Facing South, look to your left (East), and you will see the bright star Vega. The really bright star in front of you (South) is Arcturus. To its right, more…
Latest Events and News
Hello CHAOS, I can't believe that it is already June. I must be still having fun. My last update was in February. Much has happened since then. A star party,…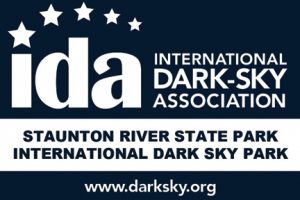 FALL STAR PARTY IS ON. October 24-30. Go here for more information: https://chaosastro.org/starparty/
We hope you'll look around. We especially encourage you to try the Forum. It's a bulletin board, intended to replace the current listserv, where we've been posting club email. Is…