Welcome to CHAOS
Chapel Hill Astronomical and Observational Society
We cater to all levels of astronomy fans, so if you're only a beginner, that's all right–read on
Upcoming events
Event
Date
Details
January Monthly Meeting
Tuesday, January 11, 7:00
Speaker is Mike Keefe, on sharing the night sky via video camera
Staunton River Observing Session
Saturday, January 8
7:00-9:00 pm
Astronomy Days @ the North Carolina Museum of Natural Sciences
Saturday, January 29
Sunday, January 30
10:00-5:00 both days
Theme: Venus, Our Hot Twin
https://naturalsciences.org/calendar/astronomy-days/
CHAOS and RAC @ Morehead Planetarium & Science Center
Friday, February 11, 2022, 7 pm
Joint meeting of clubs and Star Party hosts, in
Morehead's FullDome Theater. More info as the date approaches.
Exploring the Moon with Binoculars
Meet the Telescope
Friday, April 8, 2022, 4:00-7:00 pm
Simultaneous programs for the Statewide Star Party
at Chapel Hill Public Library. Astronomers needed.
Are you a teacher? Scout Leader? We offer skywatch sessions, free of charge, for any educational purpose. We can't use telescopes, as multiple people would be touching it. As an…
Do you want to buy a telescope, but don't know where to start? You might consider using a binocular first, to become acquainted with the night sky. You can see…
At least three bright objects will greet you after sunset: Venus in the West, just above the setting Sun; with Jupiter to the left of Venus, and Saturn in between….
Latest Events and News
Happy New Year CHAOS! It's a new year and I'm pulling for year of astronomical adventure. I hope everyone had a nice holiday break and that you got a chance…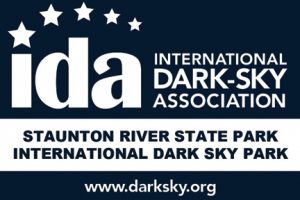 SAVE THE DATE: October 4-10, 2021. We are still on for the Fall Star Party at Staunton River State Park. Check here for more information.
We hope you'll look around. We especially encourage you to try the Forum. It's a bulletin board, intended to replace the current listserv, where we've been posting club email. Is…